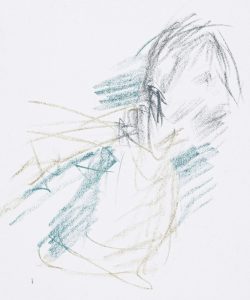 Prochaine étape : Les LithOs
Aidez-nous à nous équiper !
L'oeuvre lithographique de Leo Marchutz comprend plus de 600 motifs différents. Chaque édition doit être numérisée à l'aide d'un matériel performant et professionnellement calibré avant de pouvoir commencer le catalogage.
Votre don servira à l'achat d'un éqiupement spécialement adapté qui nous permettra de passer à la prochaine étape du catalogue raisonné.
Chaque don, même modeste, nous rapproche de notre objectif de préserver les ouvres d'art de Leo Marchutz pour les générations à venir. Nous sommes reconnaissants à tous ceux d'entre vous qui nous ont soutenus jusqu'à présent. Alors que nous nous apprêtons à entreprendre le travail considérable de cataloguer le vaste corpus de lithographies, nous aimerions vous demander non seulement de donner ou de redonner, mais à ceux qui le peuvent, de donner davantage.
Pour vous encourager à nous soutenir à la veille de cette étape critique du projet de catalogue raisonné, les héritiers de Leo Marchutz ont décidé d'offrir des cadeaux exceptionnels à ceux qui contribuent, au delà à un certain montant, à la Campagne Archive Litho.
La Monographie de Leo Marchutz
Ce livre de grand format, co-écrit par des historiens et critiques d'art de renom, ne manquera pas d'émouvoir. Avec 256 pages et 140 oeuvres magnifiquement reproduites, cette édition bilingue donne un aperçu précieux de la vie et de l'oeuvre de l'un des artistes les plus importants, encore largement méconnu, du siècle dernier.
Léo Marchutz,  par Albert Chatelet, Yves Bergeret & Alain Paire. Ed. Imbernon, 2006.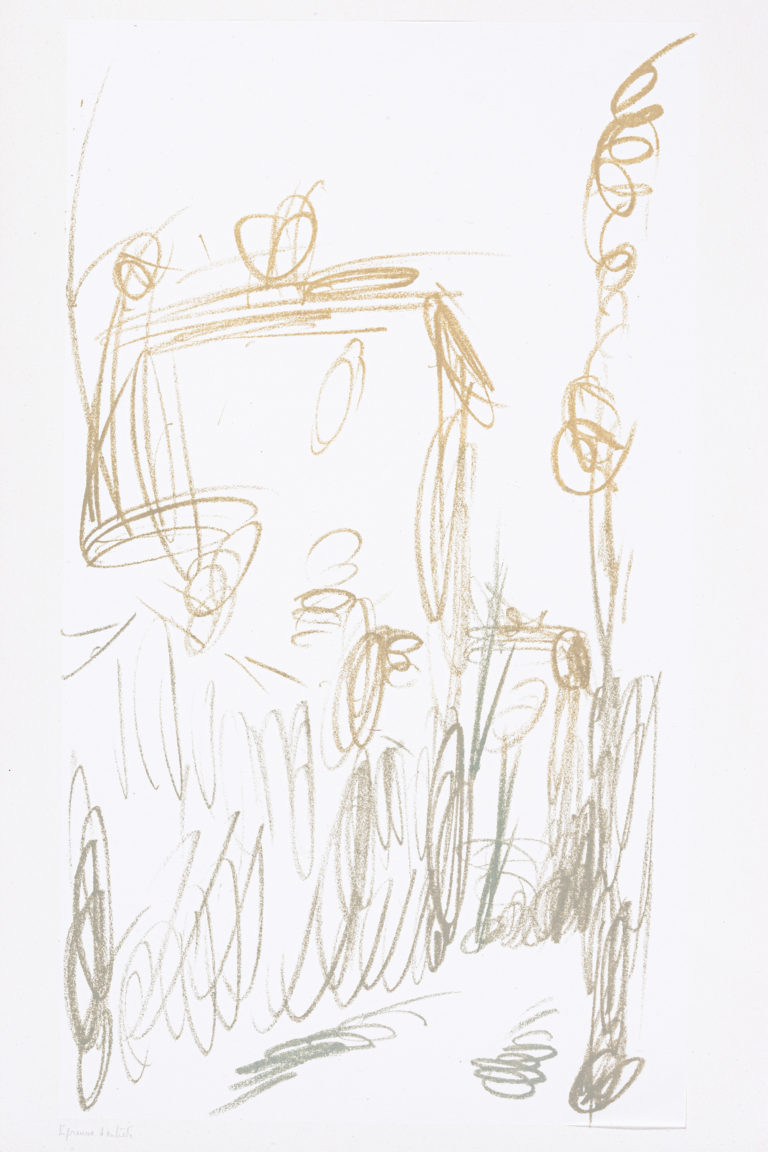 Une Lithographe Originale de Léo Marchutz
Les donateurs recevront une lithographie originale d'une rue d'Aix-en-Provence, spécialement sélectionnée par le conservateur de la collection Marchutz. Chaque lithographie est, selon André Masson "une surprenante réussite" dans laquelle Marchutz arrive à "gouverner la lumière de telle manière qu'elle semble extraite de la blancheur même du papier. Lumière créant la forme tout en la laissant libre, respirante et toujours emportée." (Cahiers du Sud, 1950)  
Ci-contre :  Rue Joseph Cabassol, Aix-en-Provence, 1958. Lithographie en couleur, 25 x 44 cm.
PROCHAINE ÉTAPE : LES LITHOS
OUI!  Je veux aider à préserver l'héritage de Leo Marchutz pour les générations futures.
---

Chèques établis à l'ordre de :
Association Héritage du peintre Léo Marchutz
Envoyer à :
Association Marchutz
168, quai de Jemmapes, Bât. C 
75010 Paris, France
Cette année, une part importante de toutes les contributions ira à l'achat et à la confirguration du matériel et des logiciels associés pour numériser plus de 600 lithographies de Leo Marchutz pour le catalogue raisonné. Les fonds restants couvriront les coûts opérationnels tels que notre plateforme de recherche, la maintenance du site Web et l'impression.
Le projet de catalogue raisonné Leo Marchutz est la première initiative coordonnée visant à rechercher, localiser et enregistrer numériquement des informations sur l'oeuvre de Leo Marchutz. Notre objectif est de préserver l'héritage artistique de Marchutz et d'apporter une prise de conscience accrue à sa vie et à ses oeuvres.
CECI EST UN PROJET BÉNÉVOLE qui repose uniquement sur l'implication et l'enthousiasme de ses supporters. Les contributions au catalogue raisonné Leo Marchutz servent à couvrir les frais de fonctionnement tels que notre plateforme de gestion de données et le développement de site Web. De plus, les dons de cette année nous permettront d'acheter et de calibrer l'équipement et les logiciels spécialement adaptés dont nous avons besoin pour commencer une archive lithographique de scans haute résolution pour le catalogue raisonné.
Nous tenons à remercier sincèrement les donateurs suivants du projet de catalogue raisonné Leo Marchutz pour leur implication, leur générosité et leur enthousiasme.
Jacques Aberlen
Michel Aberlen
Rodolfo Alvarez
Clémentine Amiel
Grace Anderson
Raffi Arzoumanian
Patrick Beeby
Alice Bellony Rewald
Michel Bernascolle
Samuel Bjorklund
Jean-Claude Blanc
Jean-Yves Bosseur
Raphaelle Boutié
Laurence and Philip Breeden
Kathryn Brewer
David Brewster
Porfirio Bueno
Jacqueline Carcagno Weyman
(in memory of the late William Weyman)
Cole
Christopher Coffey
Idelette Cretegny
Stephanie Curtis & Paul Piro
Pierre Coste
Grace Anne Darden
David Devillard
Valentin Erben
Harry Faddis
Barbara & Jules Farber
Pedro Fernandez
Hannes Fleischmann
Kristina Fleischmann
Françoise Gascoin
John Gasparach
François Gierl
Brian Grogan
Joël Guyot
Ben Haggard
Daryl Haggard
Eric Haggard
Hal Haggard
Gail Haggard
Greg Haggard
Lynette Haggard
Mary Hamilton
Miriam Hartmann
Joyce Hudson
Elizabeth Ivers
Nanette Jenkins
Irène and Jérôme Kester
Vassilis Kalokyris
Janice Kay Lee
Irene Kester
Joseph Kramer
Helge and Uwe Krause
Sharon Kron
Denise Lemoine
Tara Little
Jacques Mandelbrojt
Anna Marschutz
Antony Marschutz
Sandra Marschutz & Olivier Gascoin
Jennifer Marshall
Tom Marshall
Daene and Carie McKinney
David Miller
Joseph Miron
Delfo Montanana
Tom Moran
Laura Morris
Jennifer Neel
Marie Newsom
Jill O'Hagan
Robin Oliver
Ricardo Péon
James Perry
John Picton Warlow
Sharon E. Rawlins
John Reed
Miriam Rewald-Dacosta
Alan Roberts
Patricia Rutledge
Tricia Sadler
Jill Steenhuis
Christian Stemkowski
Catherine Tchedre
The Creative Fund
Jeff Thurlow
Jim Toub
Charley Umbarger
Jolyn Wells-Moran
Benoit Willmann
Joanne Wright
Marc Zeller-Meier
Nous remercions tout particulierement le maire, le conseil municipal et la ville de St. Marc Jaumegarde.
Notre immense gratitude va également à nos donateurs qui préfèrent rester anonymes.