"Our eye, through some form of happy incapacity, keeps us from seeing the infinity of details.
It helps the spirit see the essential." —  Leo Marchutz
The lithographs of urban views represent an important component of Leo Marchutz's work. These are austere creations, that bear witness to an ascetic search towards more and more starkness. They make one think of the aphorism attributed to the architect Ludwig Mies van der Rohe "Less is more." The manner in which the artist apprehends the constructed realities disrupts current and immediate perceptions.
Extract from the article:  Leo Marchutz, The Image of the City and Architecture, by Claude Massu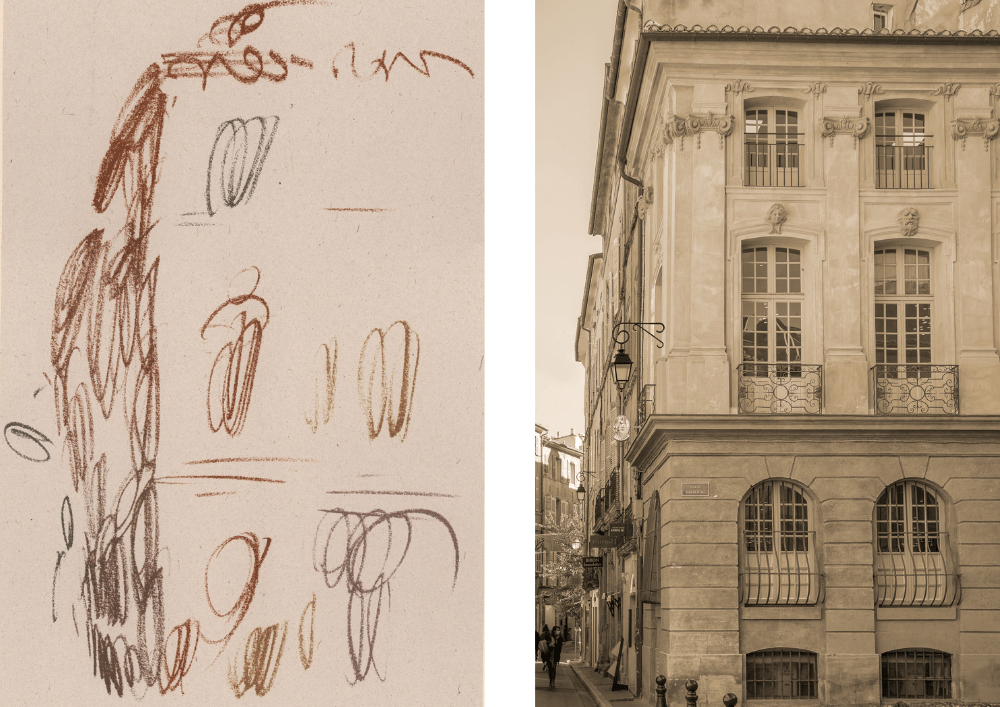 Place d'Albertas. Lithograph c. 1957-58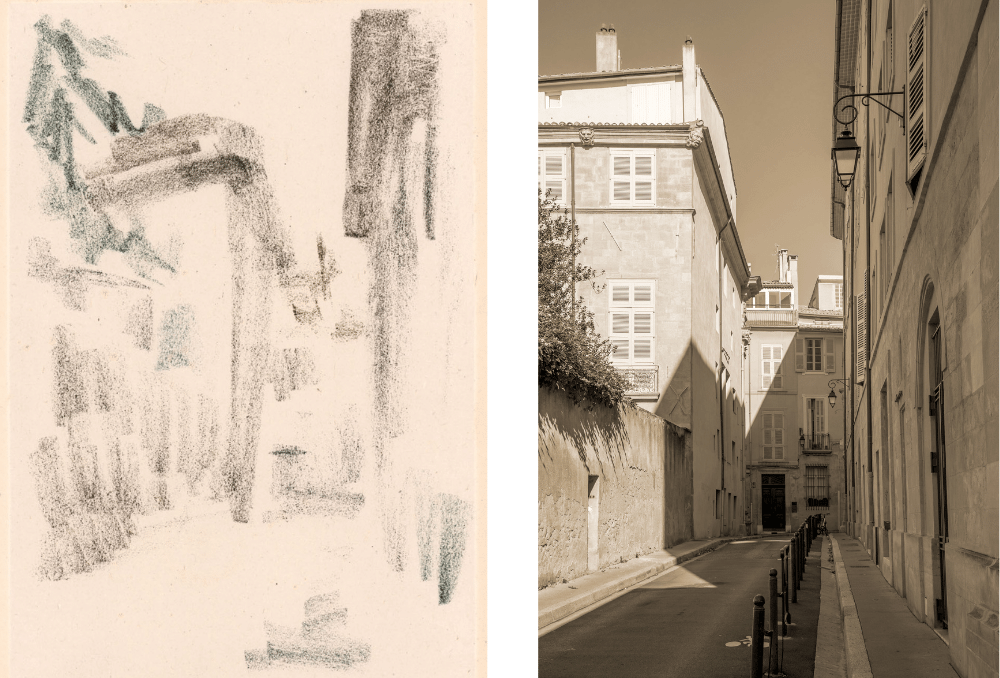 Rue Pavillon. Lithograph, 1953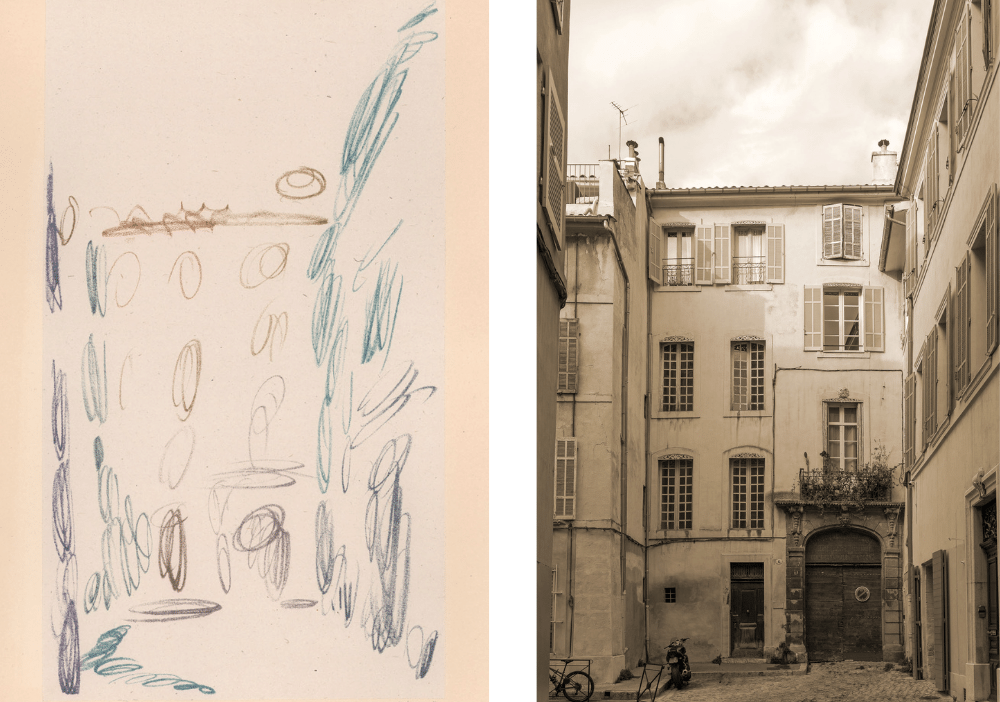 Rue de Littera. Lithograph, c. 1959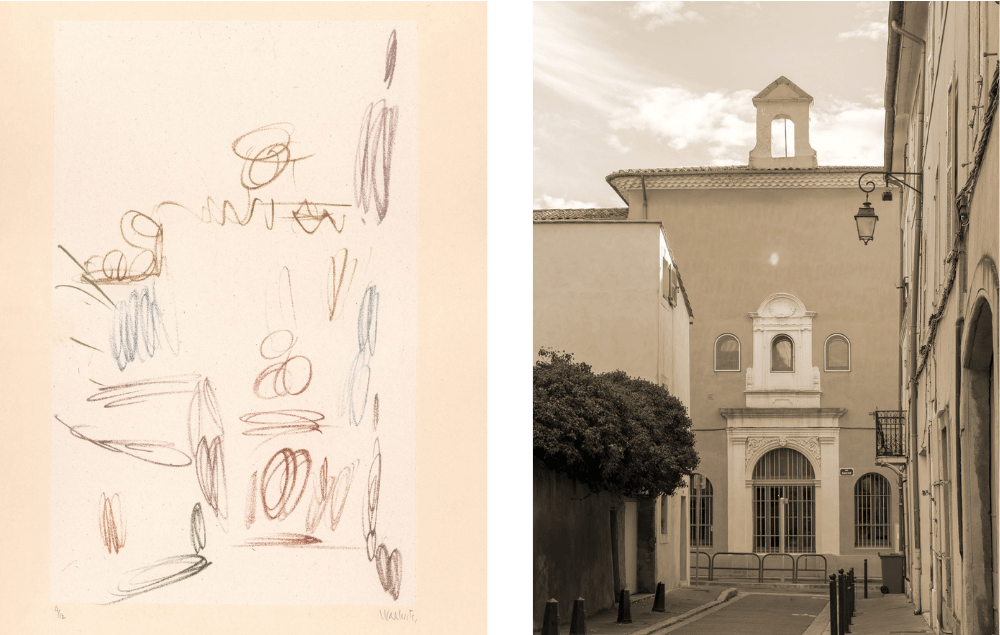 Rue Peyssonnel. Lithograph, c. 1959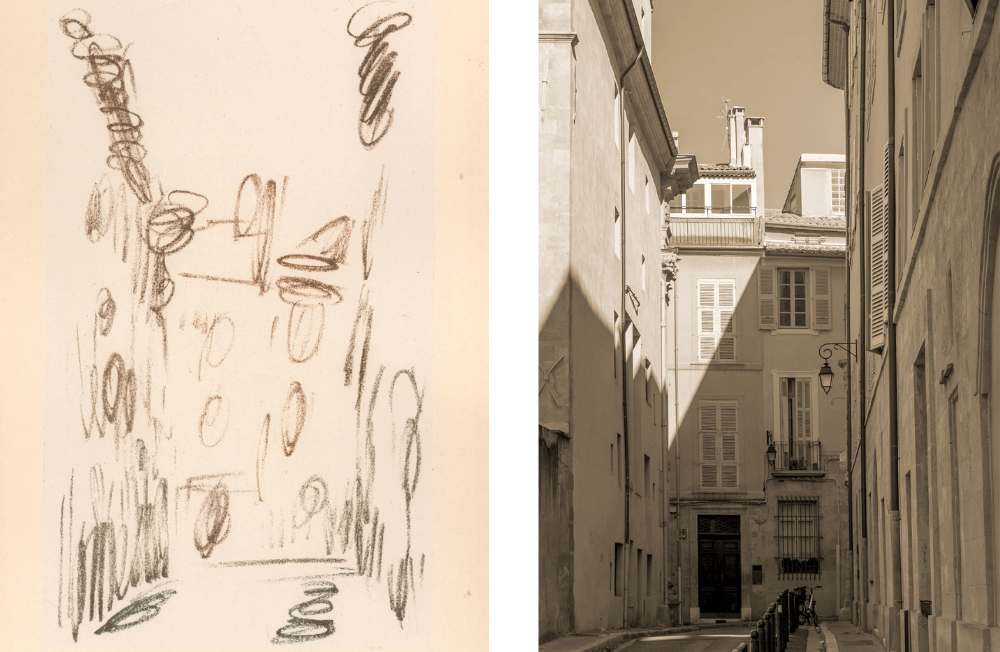 Rue Pavillon. Lithograph, c. 1957-58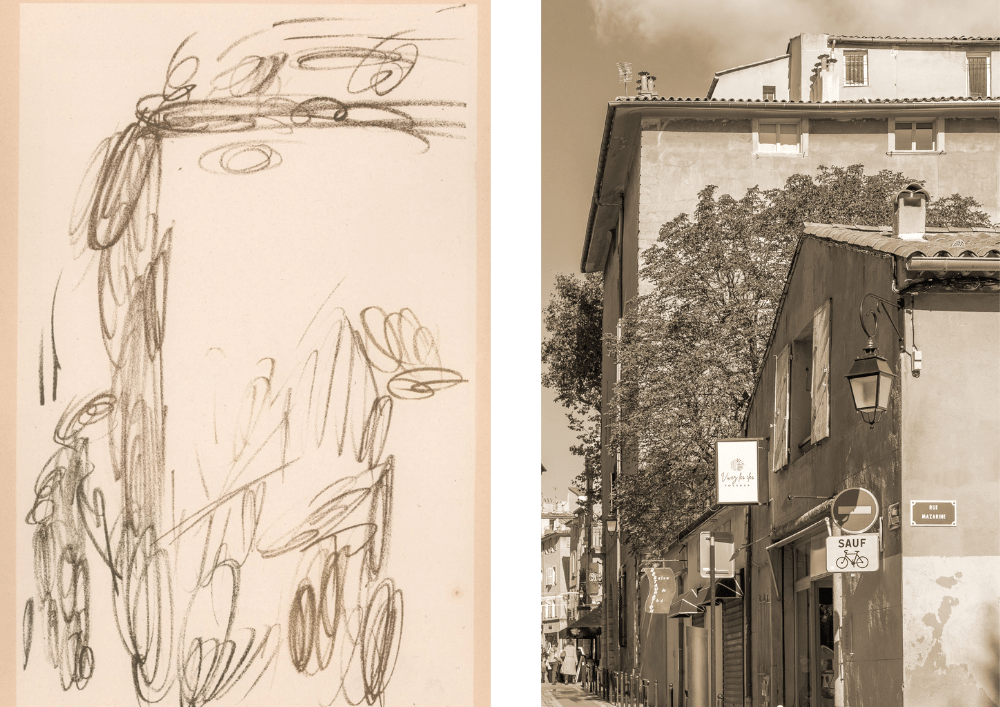 Rue Joseph Cabassol. Lithograph, c. 1957-58