Cezanne's Catalogue Raisonné
Over a Century in the Making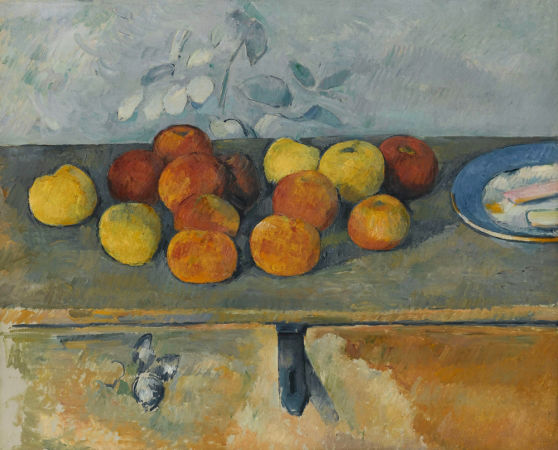 Creating a catalogue raisonné is a long process. Case in point: the online publication, in January 2019, of Paul Cezanne's complete works.
The digital catalogue raisonné:  The Paintings, Watercolors and Drawings of Paul Cezanne follows a long line of research and scholarly efforts that span over 115 years. Each listing, annotation, and commentary on the artist's oeuvre, contributing to the construction of the whole, would be fine-tuned, expanded and corrected as new scholarship and source material emerged, and modern technologies took art scholarship in new directions. Below are the key dates of a quest to secure the artistic legacy and share the artwork of one of the most revered and influential painters of the late 19th and early 20th century.
Ambroise Vollard, the artist's dealer, made the first attempt to catalog Cezanne's paintings, through a set of photo albums supplemented by identifications, dates and annotations by the artist's son. Vollard's catalog never materialized, but he did send a case of five photograph albums to the artist in April 1905, which Cezanne gratefully received.
Georges Rivière, art critic, author, and father-in-law of Cezanne's son, published a chronological and annotated list of numerous works, along with a biography of the artist.
Lionello Venturi, distinguished professor and art historian, finished the first complete catalogue raisonné, Cézanne: Son Art, Son Oeuvre. Published by French art dealer, Paul Rosenberg, Venturi's catalogue raisonné would remain the most respected record of the artist's work for decades.
After 30 years of study of the artist, art historian and collector, Adrien Chappuis, published The Drawings of Paul Cezanne: A Catalogue Raisonné. It would become the reference on Cezanne's graphic work.
John Rewald, published Paul Cezanne: The Watercolors, a Catalogue Raisonne.  A foremost authority on Cezanne, Rewald was an expert in the field of Impressionist and Post-Impressionist scholarship.
Thirteen years later, John Rewald's catalogue raisonné of The Paintings of Paul Cezanne was published posthumously, in collaboration with Walter Feilchenfeldt and Jayne Warman. Ever since their publication, Rewald's two catalogues have been the principle research tools for scholars and students of Cezanne.
Walter Feilchenfeldt, Jayne Warman and David Nash launched the first online catalog of Cezanne, The Paintings of Paul Cezanne: An Online Catalogue Raisonné.
Five years later, Walter Feilchenfeldt, Jayne Warman and David Nash expanded their digital catalogue raisonné to include all known Cezanne watercolors and drawings, making The Paintings, Drawings and Watercolors of Paul Cezanne the first compilation of the artist's complete works since Lionello Venturi's publication in 1936.
Source: The Paintings, Drawings and Watercolors of Paul Cezanne – An online catalogue raisonné under the direction of Walter Feilchenfeldt, Jayne Warman and David Nash
www.cezannecatalogue.com
A free registration is needed to access the catalogue.