The Marchutz Tapes — Reflections on Art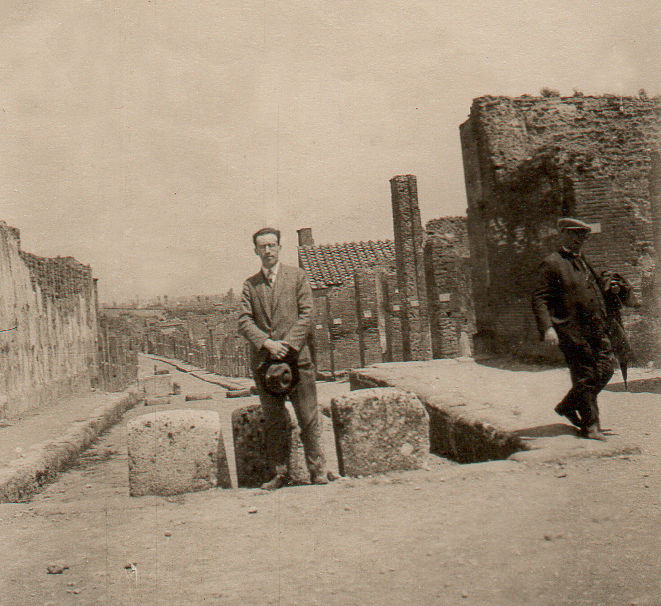 When Leo Marchutz was in his early 20's, he spent eight months in Italy, between November 1924 and June 1925.  From Verona to Florence, Pisa, Rome, and Naples, the trip ended with a stay in Capri, where Marchutz made a series of heads using pastels on paper.
I DID A SERIES OF HEADS… 40 or 50 or 60, I don't know​.
Amongst these heads are some which I think are very good, even today…
​When there was a question to coordinate eye, mouth, nose, ears, and the whole of the head, I do not think I went wrong. But I think there were certain things that were incomplete, left out, which later came in, and then became precise. It comes from the fact too that I always saw the color patches or the ombres, the shadows. It was the most important for me. I was very early convinced that it is by the shadows that we see light or by the existence of shadows.  The shadows are generally colors… and the light is created, as Rembrandt says, by the right placing of the shadows from the beginning. It was a very early lesson I drew from looking at paintings.
Leo Marchutz,
Excerpt from The Marchutz Tapes, 1974-1976
Out of the 40-60 heads created by Leo Marchutz during his stay in Italy, less than ten have been located to date. The whereabouts of the others remain a mystery.
95 years after Marchutz created this series of heads, one can't help but wonder what lessons the missing portraits might hold. The ambition of the recently launched Leo Marchutz Catalogue Raisonné project is to locate many more of these works and preserve them for future generations.