The slideshow below, gives a concrete overview of the cataloging work done on one out of 355 paintings recorded to date in the Leo Marchutz Catalogue Raisonné. The oil on canvas entitled Cassis, used here as an example, was one of the very first paintings done by the artist after moving to Provence in 1928. It is currently in the permanent collection of the Musée Granet in Aix-en-Provence.
Click on the main image of the slideshow to see explanatory captions.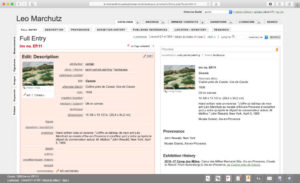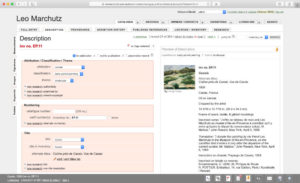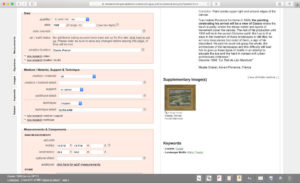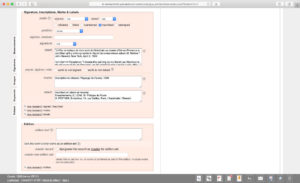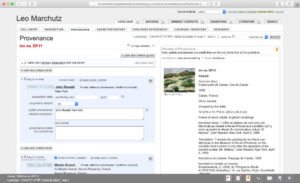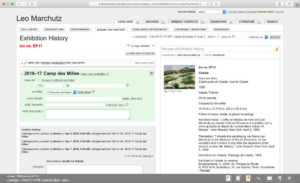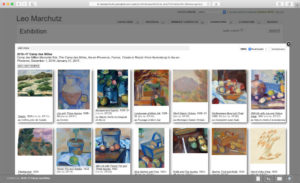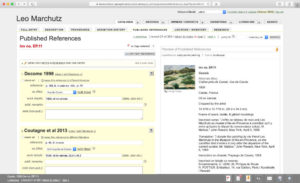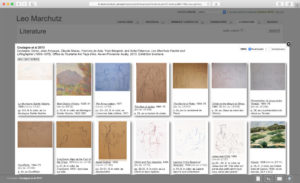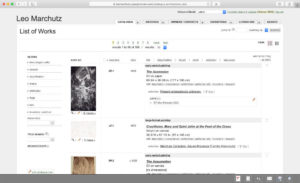 The long and meticulous work of a catalogue raisonné is significantly facilitated by the online platform.
Each work of art has a designated Full Entry page, complete with a Preview area to visualize how the page will look when made available for viewing. Information on each work is organized in six categories : Description, Provenance, Exhibition History, Published References, Location-Inventory, and Research – each featuring multiple sub-categories.
In parallel, six general indexes: Catalogue, Archives, Owners-Contacts, Exhibitions, Literature and Research, provide an overall view of information per category and allow for easy cross-referencing of data to specific works of art.
THE PAINTINGS OF LEO MARCHUTZ
The gallery below is a small selection of both early period and large format paintings of Leo Marchutz. This sample represents less than 10% of the 355 paintings cataloged thus far.  
To enlarge and see the details of a specific work, click on the image.  To visualize each categorie, click on Large Format or Early Period Paintings.